https://www.youtube.com/watch?time_continue=2&v=Tb8LemTt5RI
Mesila is a non-profit organization dedicated to combating poverty by empowering people to seek, achieve and maintain economic self sufficiency and financial stability. Mesila achieves this by:
Raising public awareness on financial management and self sufficiency
Educating youth to develop correct attitudes and habits that lead to financial stability
Guiding people to create and implement sustainable, long-term solutions to the economic challenges they face
Giving business owners the professional tools to manage their businesses correctly
"Thank you so much! I really enjoyed completing all the work involved. I have already gained back the cost of the course. At long last, I finish the month without a constant minus of ten thousand shekels! I learned many things I did not know before, such as insights on credit cards. All the booklets are very clear and practical. Every home must learn the Mesila way. These days with so many credit and payment options available it can become so confusing and people may end up with financial problems!"
"We are very impressed in the way the material is presented — very, very clearly, and above all, in simple, effective language so there is no need for any particular familiarity or expertise to understand it. In my opinion, the "Kupah" has a lot to learn from Mesila. With permission, I'd like to pass the material on to them... I want to ask them to contact you on the subject... I assume that this involves a great deal of energy, effort, and time."
"Thank you so much for this workshop. It has really improved my quality of life!"
"You have truly opened my eyes. May you be repaid in kind from Above."
Our wonderful Mesila coach helped us to be far more aware of my financial situation, and to make better, more responsible choices moving forwards. This allowed us to achieve some of the things we wanted but thought we could not afford. In doing so, our shalom bayis was very positively affected since money had become a point of tension between us, but the coach helped us approach these issues as a team, together, and gave us the freedom to take steps that worked for both of us. I highly recommend Mesila for everyone - we 'got all our money back' in the amount we saved after only 6 meetings, and we have developed a new understanding of our options.
At a charity event when they asked for 50 a month commitment, I was the first to commit. I knew my income and outgoings and it was such a gishmak for me to do something I was never able to do before.
We are intelligent enough and could do all this on our own, but it is like the gym; if you do not go there, you do not do it. We would not have achieved this without Mesila.
The only regret you have will be why you did not contact them earlier. Mesila staff have an absolute understanding of the pressures faced in our community regarding expenditure and a sensitive and caring attitude in helping couples to make the right decisions. The road to financial probity is not an easy one , difficult choices need to be made, but with the help that Mesila provides, hishtadlus and bitachon we are confident that we can make the changes we need to be able to achieve our goals. Forget any feelings of guilt for having got you where you are today, Mesila is about positive affirmations and positive steps to move forwards in the right direction. I can't recommend the Mesila Family Coaching service highly enough.
Interested in hearing how Mesila can help you?
Complete your contact and we will get back to you.
Families received coaching and guidance
Minutes of listening to MesilaPhone
Chassanim attended workshops
Books and pamphlets purchased

Introductory meeting for the Bnei Brak Coach Training Course – a great success
On Tuesday, an introductory meeting was held for the Bnei Brak Family Coach Training Course which was a great success. Ninety percent of the attendees signed up on the spot for the course that will train them to be expert coaches in the field. The course is slated to officially open be"H this coming Tuesday in Bnei Brak. You can still register to be screened for suitability for the course.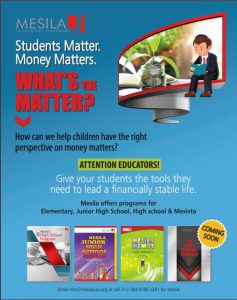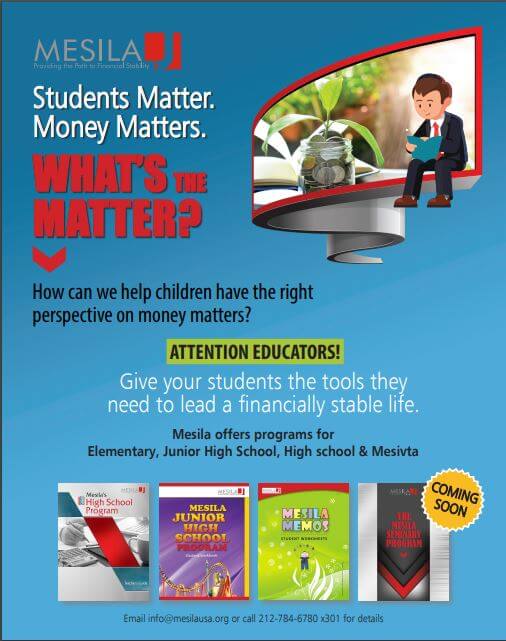 Click above to preview some Mesila educational material
Read More »

Join Mesila's upcoming Coach Training Course
Read More »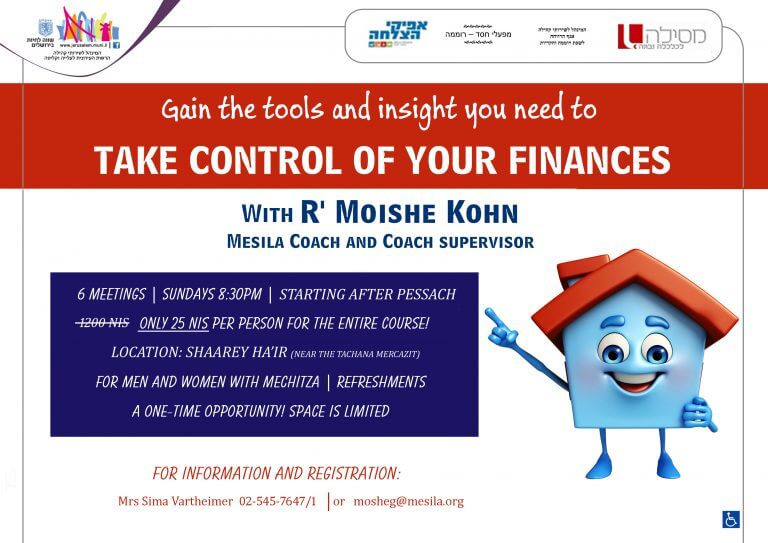 Gain the tools and insight you need to TAKE CONTROL OF YOUR FINANCES! With R' MOISHE KOHNMesila Coach and Coach
Read More »
Tips for Wise Financial Management
Mesila's Partners and Friends