Mesila is proud to introduce the most recent addition to our educational series:
the Mesila Memos,
interactive funsheets designed for children ages 8-12.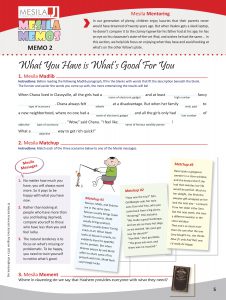 The purpose of these  12 funsheets is to help kids
use money properly and
develop healthy financial habits
that will stay with them for the rest of their lives,
b'ezras Hashem.
Whether you have a lot of money or a little,
knowing what to do
with what you have – and what
not to do with it – will help you to achieve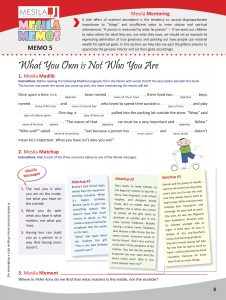 great things.
See the sample pages from the Mesila Memos workbook
displayed on this page.
Would you like to bring Mesila Memos to your classroom?
Would you like to introduce Mesila's educational programs to your school?
Would you like to order Mesila's educational materials?
For more information contact us at  

[email protected]
or
+1 (202) 784-6780 (US)