On Sunday June 21st  at the Young Israel of Wavecrest & Bayswater, Mesila presented at a Five Towns Marriage Initiative (FTMI) program entitled "Resolving Family Financial Challenges, Investing in Marital Bonds". The program was designed to address the challenges couples face from the extraordinary financial burdens of our time.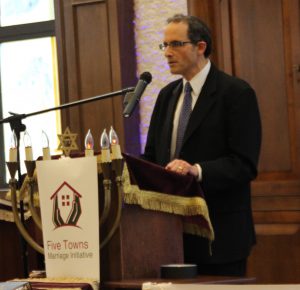 Keynote speaker Morris Smith, former manager of Fidelity Magellan Fund and member of Mesila international advisory board,  inspired all with a wealth of pragmatic, insightful knowledge culled from his professional life and from his dedicated involvement in the community.
 Rabbi Nechemia Pansky, Mesila family counselor gave a hands on workshop called "Budgeting Made Easy" with worksheets, examples and instructions on getting started.
 Rabbi Shulem Abramcyk, noted educator and Mesila Lakewood Branch head, lead a hands-on workshop on the topic "Educating our Children with Healthy Attitudes to Money."  It addressed how one inculcates children very early with responsible attitudes toward money from a young age.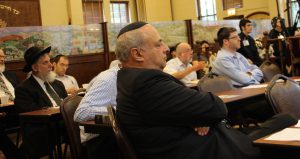 Representing the therapeutic angle were: Keynote speaker, Dr. David  Pelcovitz, noted author, educator and Chair in Psychology and Jewish Education at the Graduate school of Yeshiva University and  workshop leader, David Mark, MS, LMSW and certified Gotteman therapist.
 The program concluded with a group question and answer session from all the panel members including keynote speakers and workshop leaders.
The entire event was captured on both video and audio and Five Towns Marriage Initiative plans on offering in the very near future both video and audio options of the program for those who either attended for review or have yet to experience the event.   For  more info: [email protected]
 Mesila would like to thank Dr. David Steiner, the heart and soul of FTMI, for hosting a spectacular program and providing such an invaluable service to the community.  Mesila would like to thank chairman, Rabbi Shmuli Margulies for enhancing the event with his presence.
To view the Five Towns event click here.